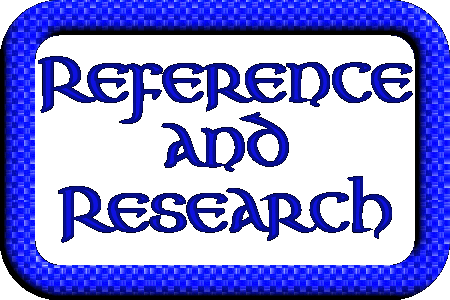 This page contains links to some of our favorite reference and research sites.
(And, yes, before you say anything, I did include Wikipedia. It's often
a good starting point for research, but please swallow the
information you find there with a healthy dose of skepticism. Check the
references and verify results from other sources as well.)
This is in no way a complete or definitive list.
If you know of any others you think we might like, send them to us.
Please contact us if any of the links are not working or
lead to a site other than what is noted.