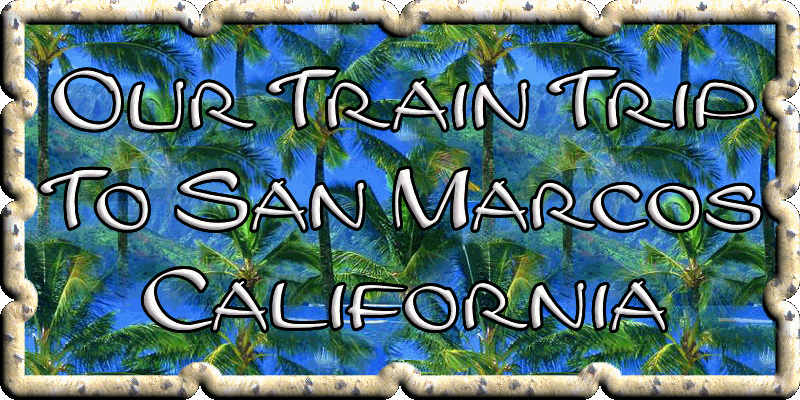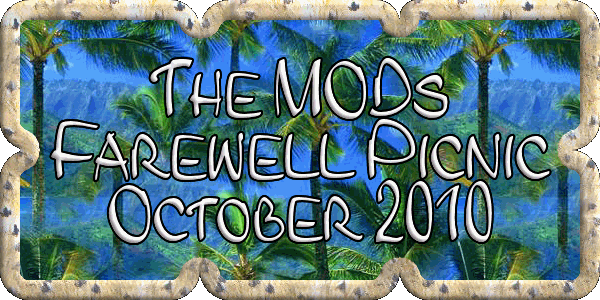 It all began in early March 2010, when a fellow MicroMiniature artisan shared a link featuring a family of owls with our group. I checked it out and, as with most, I quickly became addicted. I was soon joined in MollyWood by Colleen. Her daddy soon joined us as well. Very quickly we all became certified, card carrying MODs (those who have been diagnosed with Molly Obsessive Disorder). Over the course of just a few short weeks, our lives changed in so many ways.

We found old friends, met hundreds, perhaps even thousands, of new friends. We shared much more than just a common fascination with this beautiful creature we know as Molly. We shared our lives.

We soon realized that we each had a thousand pairs of shoulders to cry on when life became difficult. We found that we each had a thousand or more people cheering for us for each accomplishment or victory, no matter how minor. We also found support, laughter, rib-tickling fun, and, dare I say it, we found love.

Colleen found much more than that. She found support and she found love, but she also found a new confidence in herself. She found a forum where she was loved and accepted for who she is, as she is, with no pretense or expectations beyond that. She found a means to practice her rapidly improving communication (and typing, spelling and reading) skills. Even more than that, however, she found joy—unspeakable joy!

Something in the simplicity of this beautiful creature also filled the gaps in my heart. The camaraderie of fellow MOD sufferers (although I don't suffer from MOD—I enjoy every minute of it) and the laughter and support I received there opened a door somewhere in my soul.

As the owlets of the second clutch neared fledging, no one wanted to see any of it end. We all knew that it must. Carlos and Donna needed to get on with their lives and postponed travels. Plans were made for a second Molly Watchers Picnic in San Marcos. This would be more of a "Farewell" gathering. We, as a family, watched the preparations for the picnic to take place, knowing there was no way we could attend.

But then something miraculous happened. I kept hearing time and time again from various chatters, "There's got to be a way that ChatterChops and her family can get to the picnic. She's such an important part of this whole thing."

One of the chatters asked me, "If we can find a way to get you guys to California for the picnic, would you come?" I laughed and said, "Sure," thinking to myself, "What a dream. It'll never happen."

About a week before the picnic, I got a message. It read, "I hope you've started packing. You leave on Wednesday." Behind the scenes, chatters had been raising money to pay for train tickets to San Marcos. One of the chatters had offered us free use of her home and car during that time since she would be out of town. We were even provided with the spending money we would need while we were there. We were all so blown away by the generosity. So, we packed our bags and headed off to California.
Many of our pictures from the trip were stored on a card in our camera. That camera was stolen out of our van when the van was stolen. We recovered the van, but not camera. Many of the pictures below were provided to us by our many friends who were present at the picnic or who were watching the live streaming of the picnic through Ustream.tv. Many thanks go to those who have helped us remember this very special time.

***Addendum!! We found an old SD card that had some pictures from the trip on it. It wasn't in the camera that was stolen! Those pictures have been added below.***

The thumbnails below show only a very small portion of the entire picture. Click on the thumbnail to see the whole picture, full-size in a new window. Close the new window to return to this page.

And, in case you can't tell, the background of this page is made from an image of Molly's belly.
California, Here We Come!
Our train left Kansas City late at night. That way we slept all the way across Kansas.
We got to ride the double-decker Southwest Chief.
Here's a map of the route the train takes.
This guide has some fun and interesting facts about all the place we pass on our way.
As we went through SW Colorado, Colleen saw her first mountains (other than our rolling Ozark mountains).
This sign stands outside of Trinidad, Colorado.
Fisher's Peak, near Trinidad, Colorado
The town of Trinidad and Fisher's Peak. Trinidad has a very interesting history.
Outside of Trinidad is an old ghost town called Morley. This is the remains of the St. Aloysius Church, an old Spanish mission. The town was abandoned when the mines closed in 1955.
Raton Pass - the passage between Colorado and New Mexico. There is a really interesting history to this pass. We entered the tunnel in Colorado and came out in New Mexico.
The historic Raton Train Station, built in 1903
Another old mission, Our Lady of Light, outside of Lamy, New Mexico
The Lamy train station, another historic site, built in 1880
The upper deck of the train had a lounge car with huge windows so you could see all the scenery like this scene in New Mexico.
We slept across much of Arizona and woke up the next morning in California. Soon Los Angeles came into view.
We pulled into the Los Angeles Union Station. It was HUGE, but very welcoming. The staff were a big help with luggage and any other needed assistance.
The lobby of the LA Union Station
In the courtyard was a beautiful fountain. I just love the tile pattern around the base and the brass "vase" on top. Pat said he smelled oranges. Then he discovered that the courtyard contained several orange trees.
We boarded the Pacific Surfliner for the trip down the coast from LA to Oceanside. We traveled right beside the ocean.
We finally arrived in Oceanside. It was a drizzly, gloomy day, but we were so excited to be there, we hardly noticed.
Our friend, Mary, had offered her use of her home and car. She had kitties and her koi even liked to be tickled!
Pat had heard our chat friends talk about Trader Joe's so much he just had to check it out. Now we have one just a couple of blocks from our house.
Pat discovered In-n-Out Burgers and Fries and just couldn't get enough. We don't have them in Missouri. We do have Five Guys which is just as good (if not better).
Who Goes To a Picnic In the Rain?
Saturday was our day to rest and explore. On Sunday, we attended the Oceanside Presbyterian Church, a very disappointing experience. But right after church it was time to head to Walnut Grove Park for the picnic. It was still pretty drizzly, but that didn't stop anyone. Our Google Maps instructions took us a very "back-roads" way, but we eventually found it. Folks were already in line for registration.
As you can see, the rain didn't stop anyone. Our friends Casey (aka Cindy) and Caboval (aka Valerie) were manning the registration desk. Mariska, who came from Florida for the picnic helped Colleen carry the chairs and stuff. There was a nice shelter with picnic tables where we could stay out of the rain.
Thousands of chatters from all over the world were watching the picnic live as it was broadcast on Ustream.tv. Many of them took screenshots of the action and shared them with me. One of the things we were anticipating the most was finally meeting Carlos and Donna, the "landlords" for Molly and her family.
They did not know we were coming. We couldn't wait to see the looks on their faces when they saw us there.
Meeting Carlos and Donna
Carlos and Colleen when they met for the fist time. The look on both faces sure tells the story, doesn't it?
Donna was so surprised to see me, too. It was a great moment when we met for the first time. Without Carlos and Donna and their extreme generosity of time, dedication and commitment, none of this could have happened. We will be forever grateful for what they gave to the world.
I made this mosaic out of about 650 different photos of the owls as a gift for Carlos and Donna.
What a privilege to have been included in this great event.
Time for Music with Barlycorn
Our friend, Barlycorn (Barbara Allen-Lyall) wrote and recorded several wonderful songs about Molly and her family. She was able to fly to California from New Jersey to celebrate with everyone. Pat took his Martin guitar to California so that he could play along with her and several other friends. That's LdyLouis in the blue shirt and Inchworm on the bongos. As you can see, the crowd loved the music and joined in. A link to Barly's music is included below.
Lots and Lots of Friends
Pat didn't go anywhere without his guitar.
Jes and Jamie, two of the people most responsible for making it possible for us to make the trip.
PhilJustPhil, the funny man of the chat room and a great friend.
imNotAustin (aka Margaret) flew in for the festivities. She shared many of her photos with us. She made sure that everyone knew who she was! These photos show her with Carlos, Donna, Anewday and Colleen. She's wearing a shirt with VacaDude's "No Fearz" design on it.
Mariska, from Florida
NatureLuver
Marmou
There were several greetings for moderators and chatters watching on Ustream.
Our friend, Anewday had this shirt made with the owlbox motto: "Gee, this was fun - and I was a part of it!"
Barly and me
Colleen and Casey
Our friend dg and Tauntz
Colleen brought many of her "friends," too.
Colleen made the rounds of the crowd. She was the "princess mascot" of the chatroom, so everyone wanted to meet her and get hugs.
So many people to meet, greet and hug.
Several chatters worked together to make a commemorative quilt as a gift for the Royals.
Anewday admiring the items for auction.
Colleen and VacaDude (John Atkinson), our good friend.
Colleen and Eric Blehm. More about him and John below.
Austin Faure (Carlos and Donna's Grandson)
Austin and his buddies set up the cameras and sound system to broadcast the entire event live on Ustream. Without Austin helping his grandpa figure out how live streaming worked, none of this would have ever happened. Austin made two DVD movies of Molly and her family and sold them, as well as some graphic designs for shirts, etc. All of the profits from his sales have helped pay for the first 2-3 years of his college education. Colleen was very thrilled to have gotten a hug from Austin. He's quite a guy.
Animal Friends
The Auction
It appears that not all MODs are human.
An auction of many donated items was held.
Carlos, the Auctioneer
Carlos served as the auctioneer. He and a friend once attended auctioneer's
school at the Missouri Auction School here in Kansas City.
Carlos and the owlet finger puppet had quite a conversation.
Fun Food


Several people brought fun munchies that looked like owls, owlets, horks (owl pellets) and rabbits feet. Such a fun group.

Eric Blehm

Eric Blehm was a childhood friend of the Royals' son. They reconnected through the owlbox. Eric is a New York Times Bestselling author of several books, including The Last Season, The Only Thing Worth Dying For, and the soon-to-be-released Fearless (available on Amazon). Eric wrote two children's books about Molly and her family, illustrated by Chris Adams of Rocketman Creative. Links to Eric and Chris' work are below.
VacaDude (John Atkinson)
How can one describe John Atkinson, better known as VacaDude? He's a true polymath, or Renaissance Man, well versed in so many diverse areas such as programming, history, opera, science, astronomy, physics, modern music, art and comedy. He drew a series of wonderful cartoons, detailing the events in the owl box. When the owl box closed, he opened a chat and broadcast for MODs going through owlet withdrawal. We're still together chatting and sharing. John brought many of his animal (and vegetable) friends to the picnic, so they could share in the fun. Colleen was thrilled to get a hug from John and kiss from Zorro, the mouse.
Examples of some of John's illustrations. He did a wonderful drawing of Colleen and Molly, sharing mutual love.
NatureLuver brought along her tote bag with a design by Chris Adams for all the picnic goers to sign.
Many of the cars in the parking lot were sporting Molly bumper stickers. We have both of these on our van, as well.
This isn't really picnic related, but I had to show it anyway. RuthRings made this wonderful owl quilt for Colleen.

Visiting the San Diego Zoo

On Monday morning, we went to the zoo. Our friend Jes had arranged for a personal, driven tour of the zoo for us. It was so much fun. Colleen loved the big elephant made of plants in front of the zoo and insisted on several pictures of it.
The warthogs. Colleen loved watching the young ones chase each other.
So many animals and we got to see them up close with our own personal guide.
All of the animals were wonderful. Colleen loved the meerkats. They were so funny. She also got an awesome, solar-powered keychain for her collection. It is purple and pink and says "Princess" on it.
But the best of all was our view of the pandas. Our guide took us up close to see them.
Lunch and a Tour
After the zoo, we had lunch with several friends at Hob Nob Hill. I ordered fried oysters, a favorite food from my childhood.
After lunch, Jes took us on a driving tour of historic Balboa Park. We saw the Prado Theater, the Botanical Building and the Timken Museum of Art.
We also saw a statue of El Cid, the desert garden, the Casa del Balboa Museum, the Globe Theater and the Museum of Man. It was all such fascinating architecture and history. Jes is a terrific tour guide.
Later, we went to Harbor Island so Colleen could "touch" the ocean.
That evening, we met my brother, Mike at King's Fish House. We hadn't seen him in several years. It was a great reunion. Pat ordered some "slimy oysters" as Colleen called them. We'd heard chatters talking about fish tacos and thought they sounded kinda gross, but once I got a look at the tacos Mike ordered, I changed my mind.
Pat took Colleen to Oceanside Pier so she could again experience the ocean. It was too cold for them to get in (although there were lots of surfers out there), but she did wade in the water and brought home a bottle of "genuine ocean water" and a bag of "real California sand."
Heading Home
Then it was time to head home. Our friend, BirdieJan, her husband and their dog, Izzy, drove down to the station to meet us. (We only knew each other online, up to that point.) They stayed until our train pulled out. Colleen waved goodbye from the window until she couldn't see them anymore.
In LA, we boarded the Southwest Chief again for the long ride home.
As we crossed Arizona, this time in the daylight, Colleen got to see her first saguaro cactus and more mountains.
Pat got off the train in Flagstaff to buy Colleen an Arizona keychain for her collection. This station was built in 1926.
Humphrey's Peak, the highest mountain in Arizona, just outside of Flagstaff.
We slept across Kansas and woke up the next morning to this sight - Kansas City. Home at last!
We Found Some of Our Pictures!!

The Picnic

We had fun with friends, ate some of Jasmine's delicious cake pops and made friends with a cute puppy.

The Zoo

This wasn't the
zoo, but . . .
Our friend Mary
had a beautiful
koi pond.
Posing with the
big elephant
topiary.
Colleen made
friends with a
curious gorilla.
Colleen LOVES
the meerkats!
I'm not sure what kind of birds these
are, but they sure were distinctive.
The cheetah
didn't want to
be bothered.
The lions were
relaxing, not
bothered by
the tourists
at all.
The pandas never even noticed
us. They were busy eating.
This little fox was so alert.
The sun bears
were busy
making a bed.

Colleen and the Ocean

At Harbor Island we saw lots of sailboats and very friendly and photogenic seagull.
Colleen loved wading in the ocean, but it was just too chilly to go in very far.
Now that I look back on the time we spent in the owl box, I can't help but reflect on the many changes it brought into so many lives. For some, it was nothing more than a pleasant interlude, providing a brief bit of entertainment. For others, it was a welcome respite from the many stresses of the world around us. For most of us, it provided a window into a world we'd never have known otherwise. Yet, for some of us, it was a truly life-altering event.


I'll never again be able to look at wild animals in the same way. I'll never see mice or rats as simply pests. I'll never view pesticides as an easy viable solution. And, I'll never again see the internet as just a useful tool.


As Barbara Allen (barlycorn) so eloquently expressed it, the lesson that we've learned from this is to care about all the world, not just those that appear cute and cuddly, but also the creepy crawlies like spiders and slugs, the so-called vermin, and even the trolls we meet in chat and in real life.


Without these things, it's so very difficult to recognize the beauty in the simple things around us. How much more beautiful is the sky after a rain, when the sun appears and creates the seemingly miraculous rainbow? Without that rain, the rainbow could not occur.


The memories that we share, the parts of our lives that intertwined for those many months (and still remain intertwined through other owl boxes, puppy cams, and VacaChat), and the bits of ourselves that we've given to others will remain nestled in our hearts forever, there to comfort and nurture us for years to come.